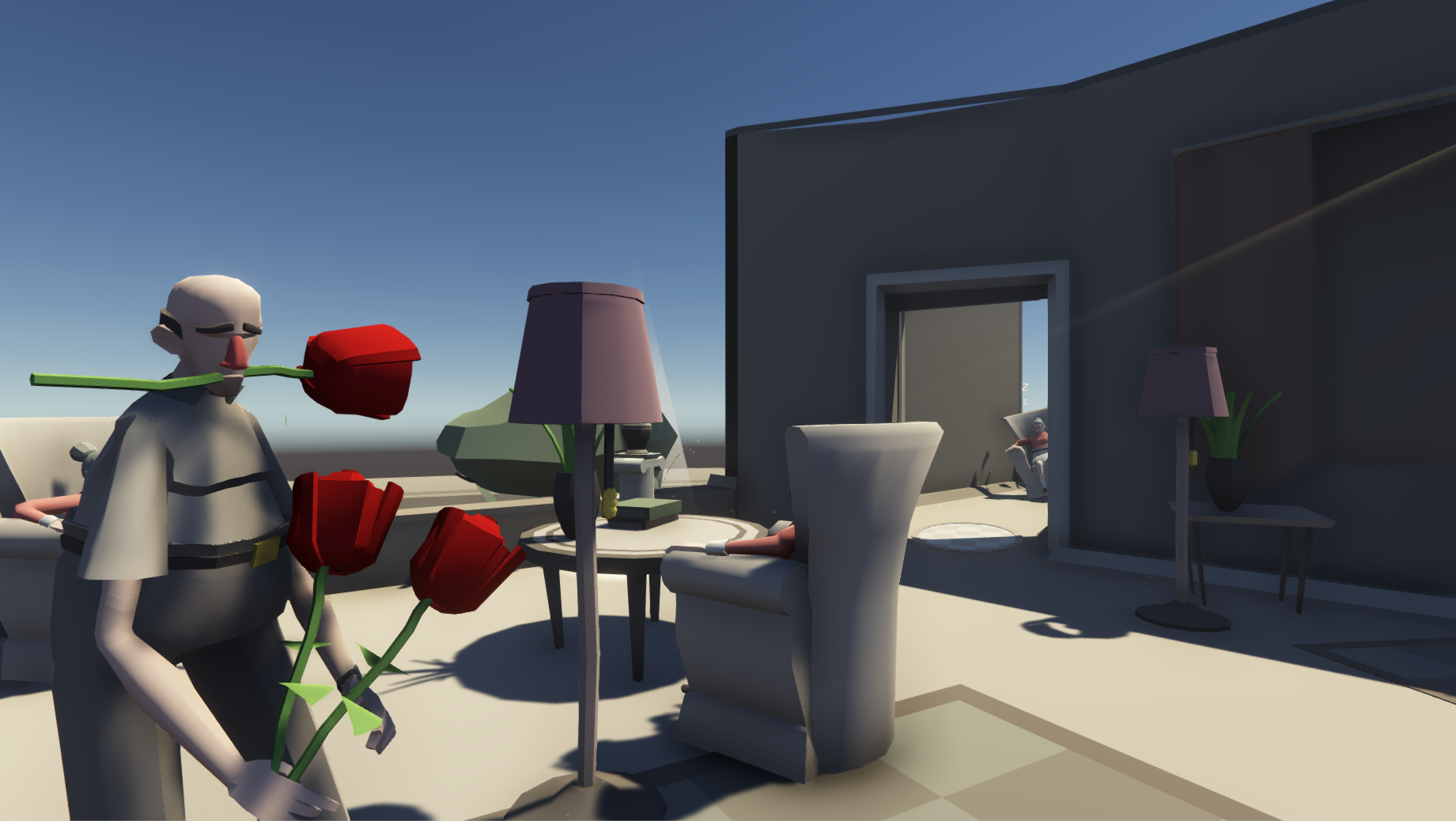 Roses For Her
The game tells the story of an old man charming old ladies in the nursing home. Since he is nearing the end of his life, his movement is unreliable and this gets worse and worse. He must charm as many of the old ladies as he can by giving three roses. When given 3 roses the old ladies hart is won over! But watch out, the ladies don't like it when you make a lot of noise by knocking stuff over.
**Xbox One / 360 Controller Recommended**
This game was made by Lukas Boonen, Andries Geens, Jeroen Wyns, Bart van Steenhuyse and Patrick Jahr for the Brains Eden 2018 Game Jam in 48 hours.
Sound and Music was done by Patrick Haynes.
Download
Click download now to get access to the following files:
Comments
Log in with itch.io to leave a comment.
Dude make the mouse visable if you're gonna have buttons to click in the game.
As stated in bold, the game is optimised for controller. But I will look into it. Thanks!